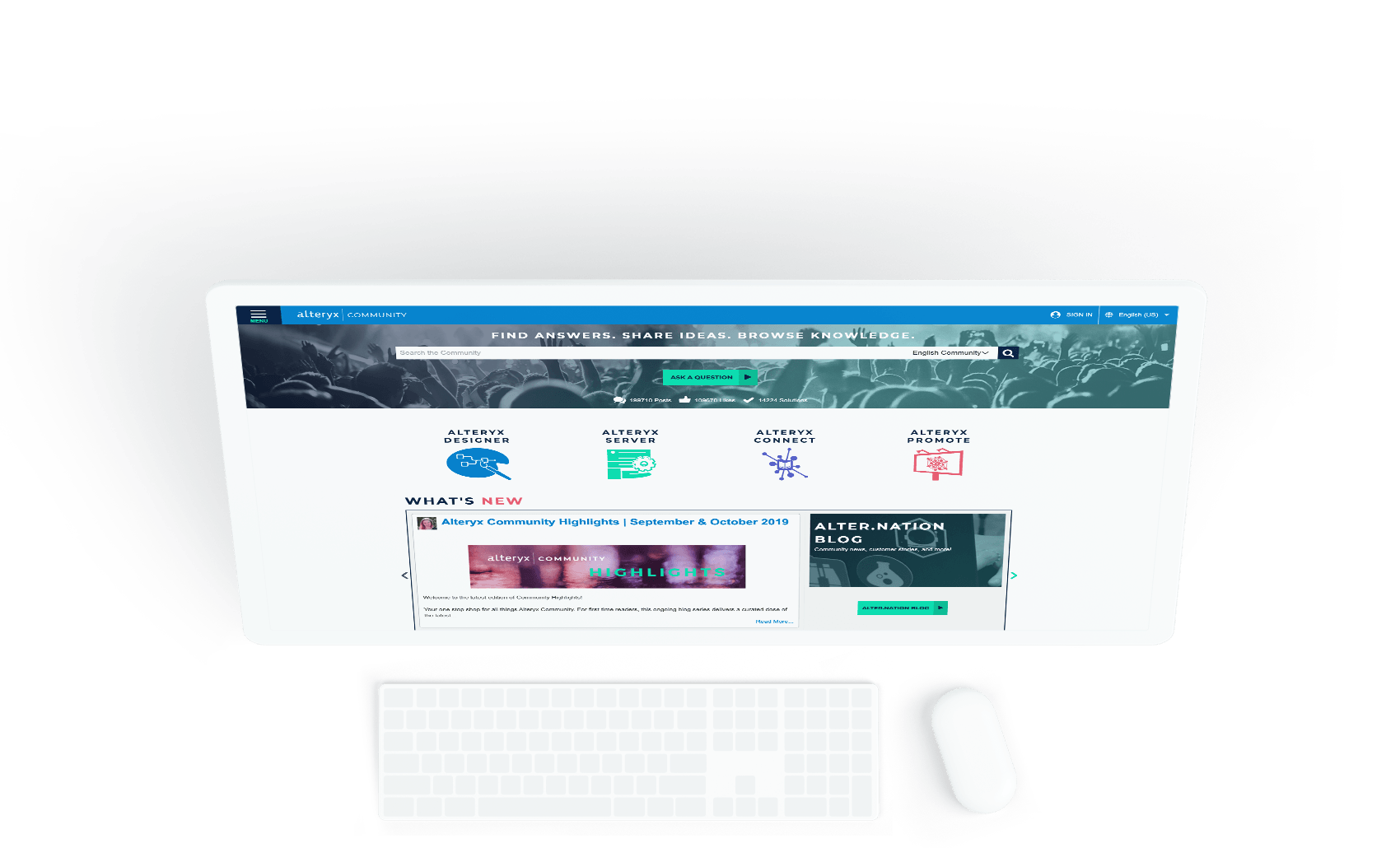 The Alteryx Community is comprised of passionate analytics aficionados from all walks of life. They gather online and in person around the world to share insights, collaborate with peers, and innovate solutions to complex analytical and data-science challenges. Whether you're new to the scene or a seasoned data wizard, there's something for everyone. Welcome to the Alteryx Community.
Focus
Customers help customers & knowledge articles
Experts and stakeholders
Product co-development and ideas
Learning & certification via the community
Success
Extremely dedicated superfans
High customer satisfaction
The community solves the most important challenges of the "Data Professionals" whether customers or not!
Our contribution
Community (Re-) Design
In 2018 we completely redesigned the Alteryx Community according to newly defined design guidelines. The existing community structure was renewed, a flexible layout grid was developed and a new header was created.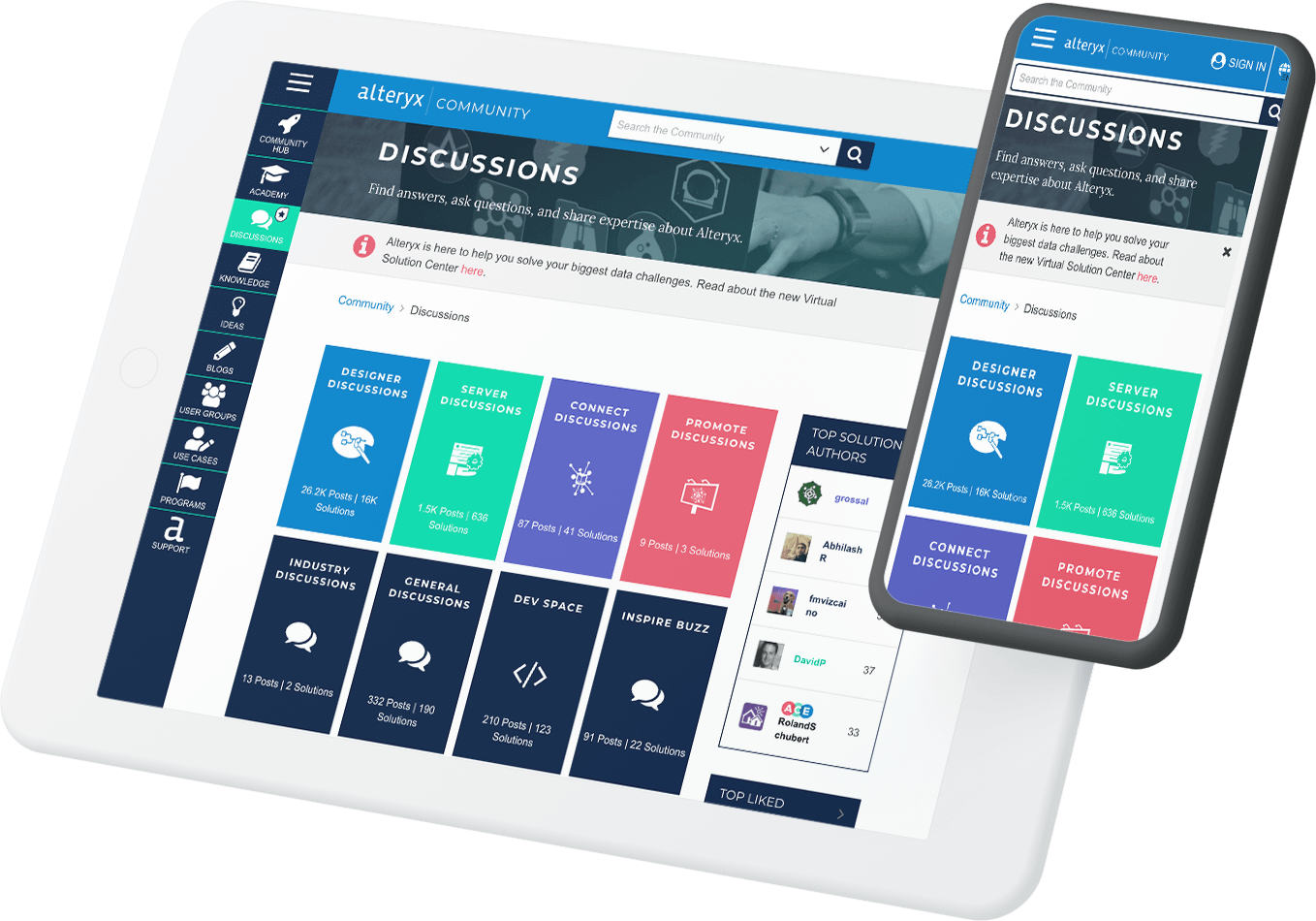 Community Customizations/Components
The Alteryx Community contains a number of components developed by us. These include a Google Calendar integration for event announcement and dynamic navigation.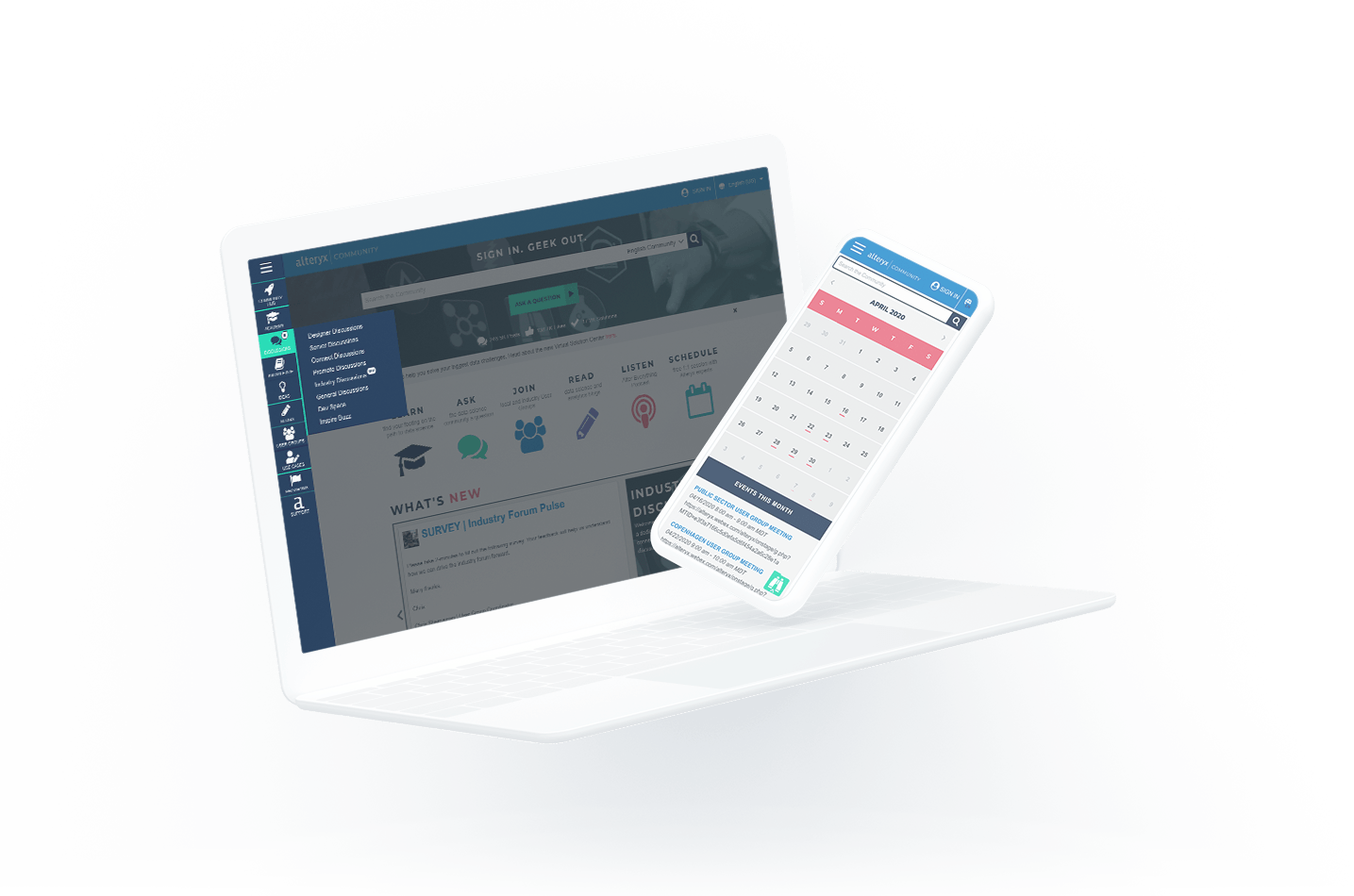 Integration
The Alteryx Academy is the training platform of the Alteryx Community. An important part of the Academy is the product certification. To improve the user experience we have implemented an automated certification workflow by deeply integrating the Khoros Community with the Classmarker API. Status and expiration date of different certifications are now monitored automatically and certification-specific badges are issued.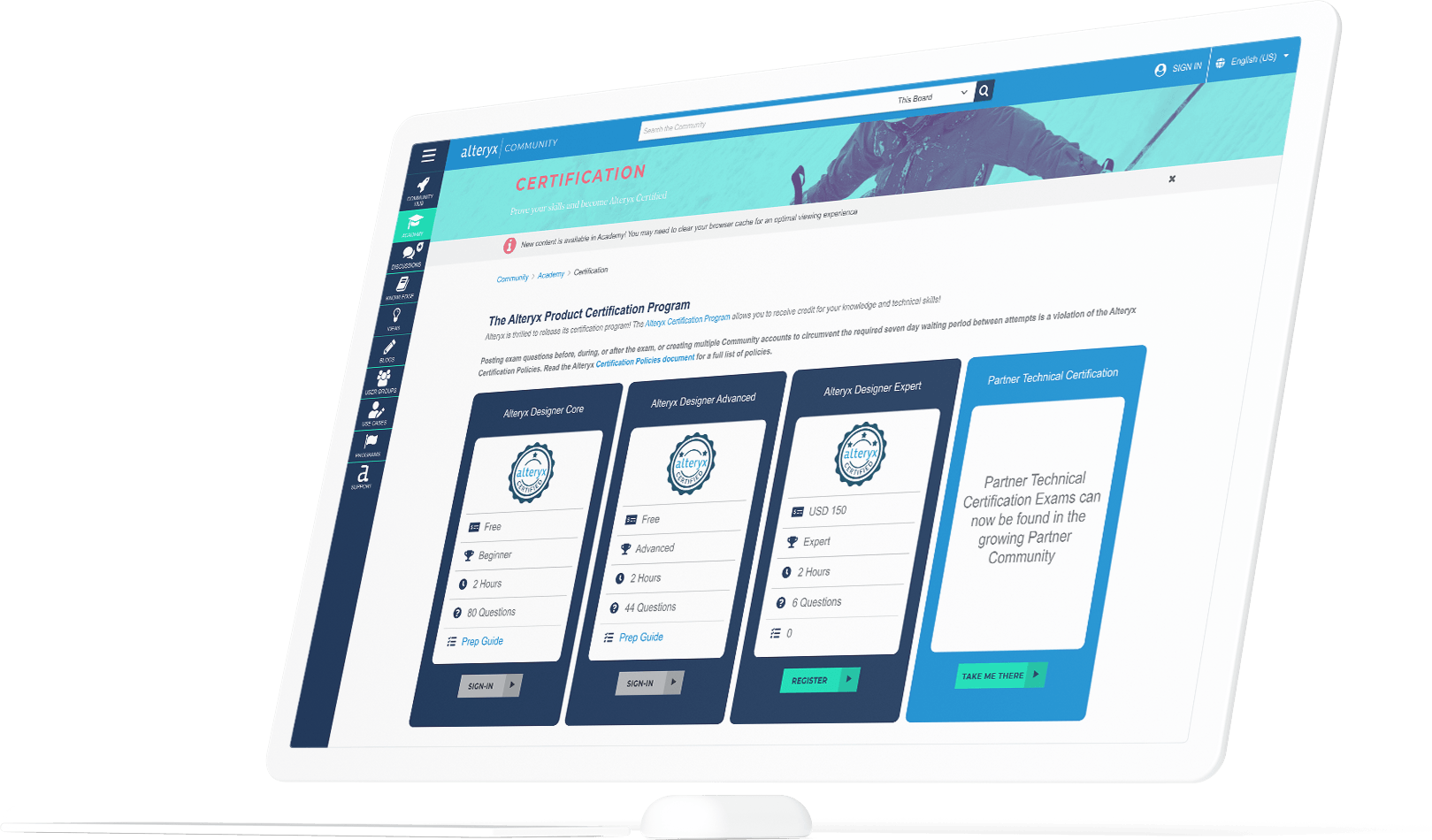 Internationalization
We advised Alteryx on the internationalization of their community and made several adjustments in the community. The community is now available in English, German, French, Spanish, Portuguese and Japanese and is constantly being expanded with new languages.