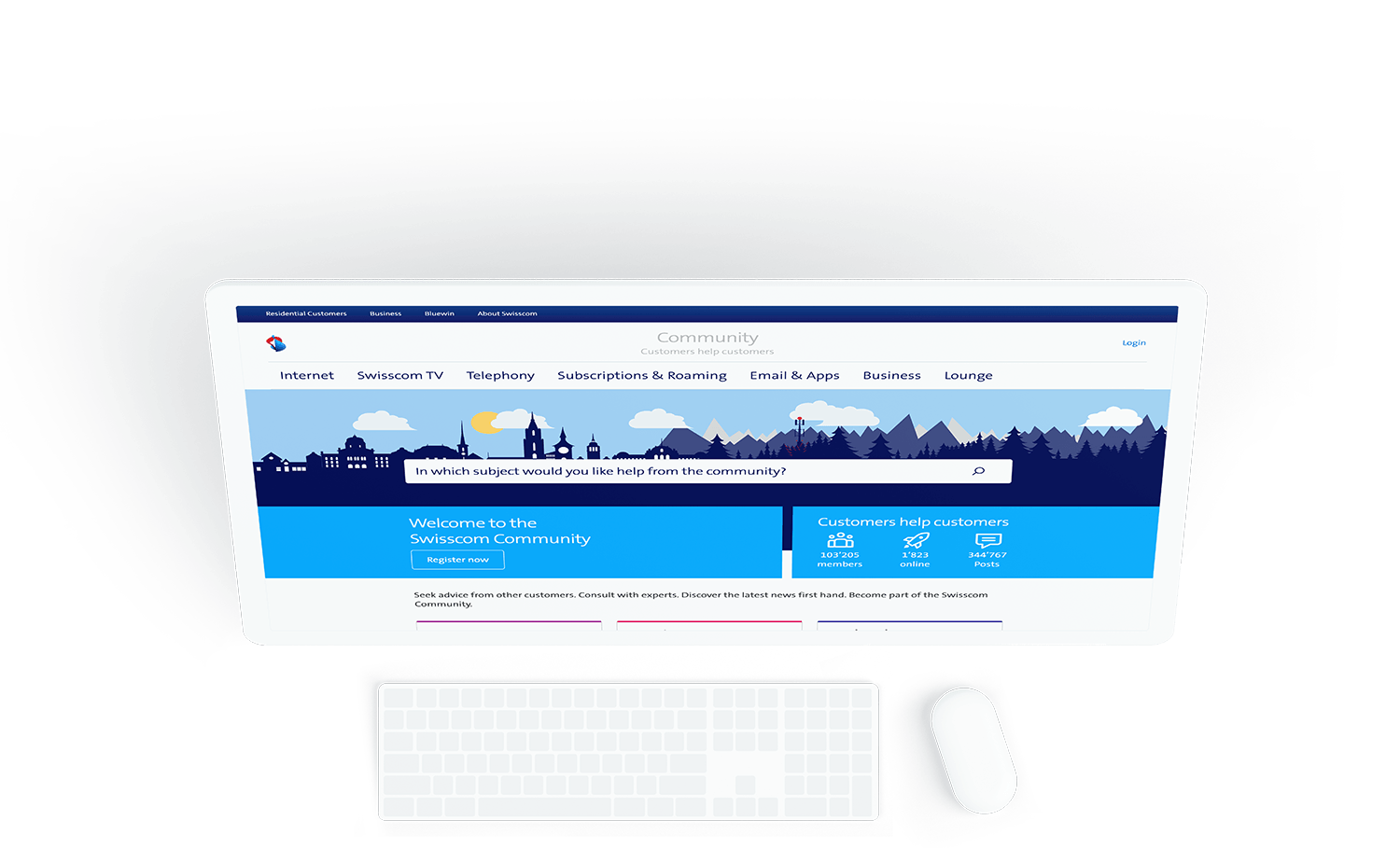 Swisscom is the largest telecommunications company in Switzerland. For almost 10 years, the award-winning Swisscom Community (Khoros) has been an integral part of the Swisscom online experience. Through clear positioning, continuous optimization, clear measurement of success, active superuser management and moderation, the community has steadily gained in relevance.
---
Focus
Customers help customers
Knowledge Base: Content developed with the community
Product feedback & co-development
Success
Significant savings in customer support
Product improvement through active feedback from the community
Community as an integral part of the Swisscom experience
Active superusers
Our contribution
Community Strategy & Consulting
Together with our Swisscom peers, we are continuously developing the community strategy.
Technical Community Operations
Glowing Blue is integrated into Swisscom's agile setup. The upcoming tasks of technical operation and technical development of the community – which will be taken over by Glowing Blue – will be planned within the Community Squad and thus form an integral part of the lifecycle.
Community (Re-) Design & User Testing
Over the last few years there have been several redesigns and optimizations. Glowing Blue has created and implemented individual community designs based on various style guides.
How we proceeded with the last redesign and what we learned can be read here.
This is how the Swisscom community has developed over the years.
The Swisscom Community from 2010 to 2019
Swisscom Community 2012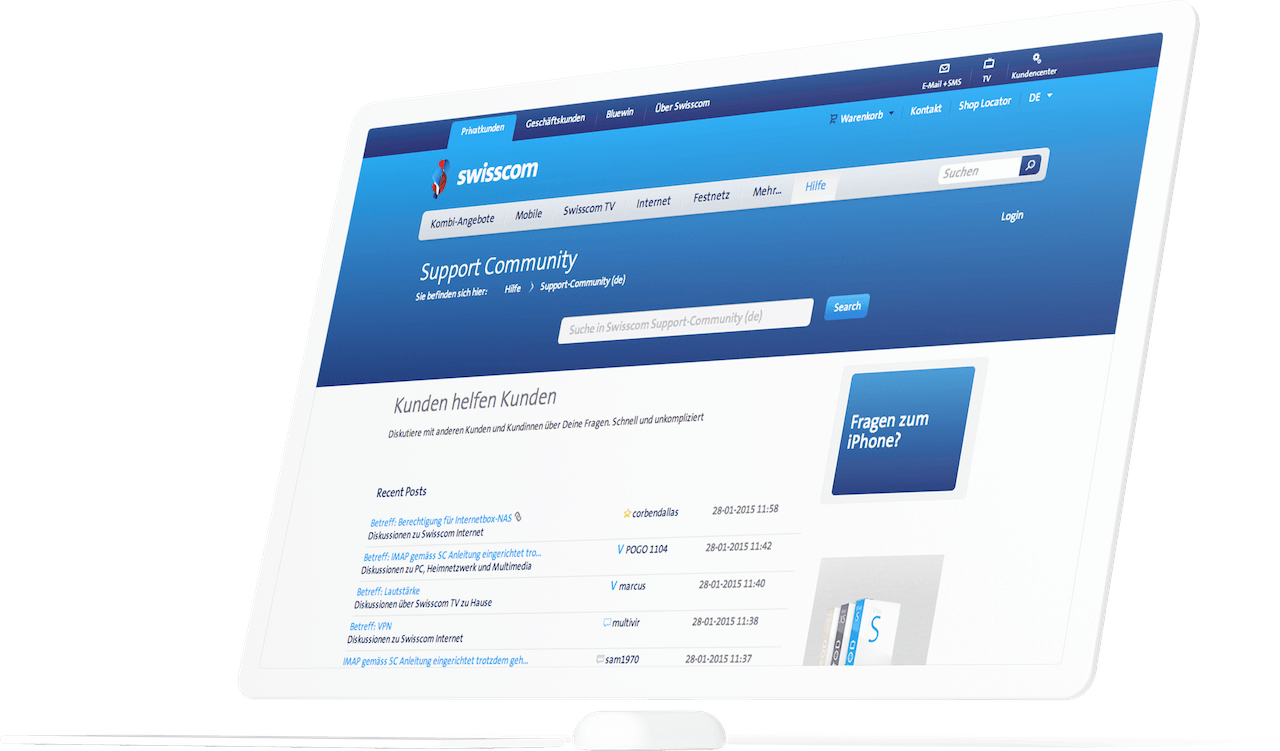 ---
Swisscom Community 2015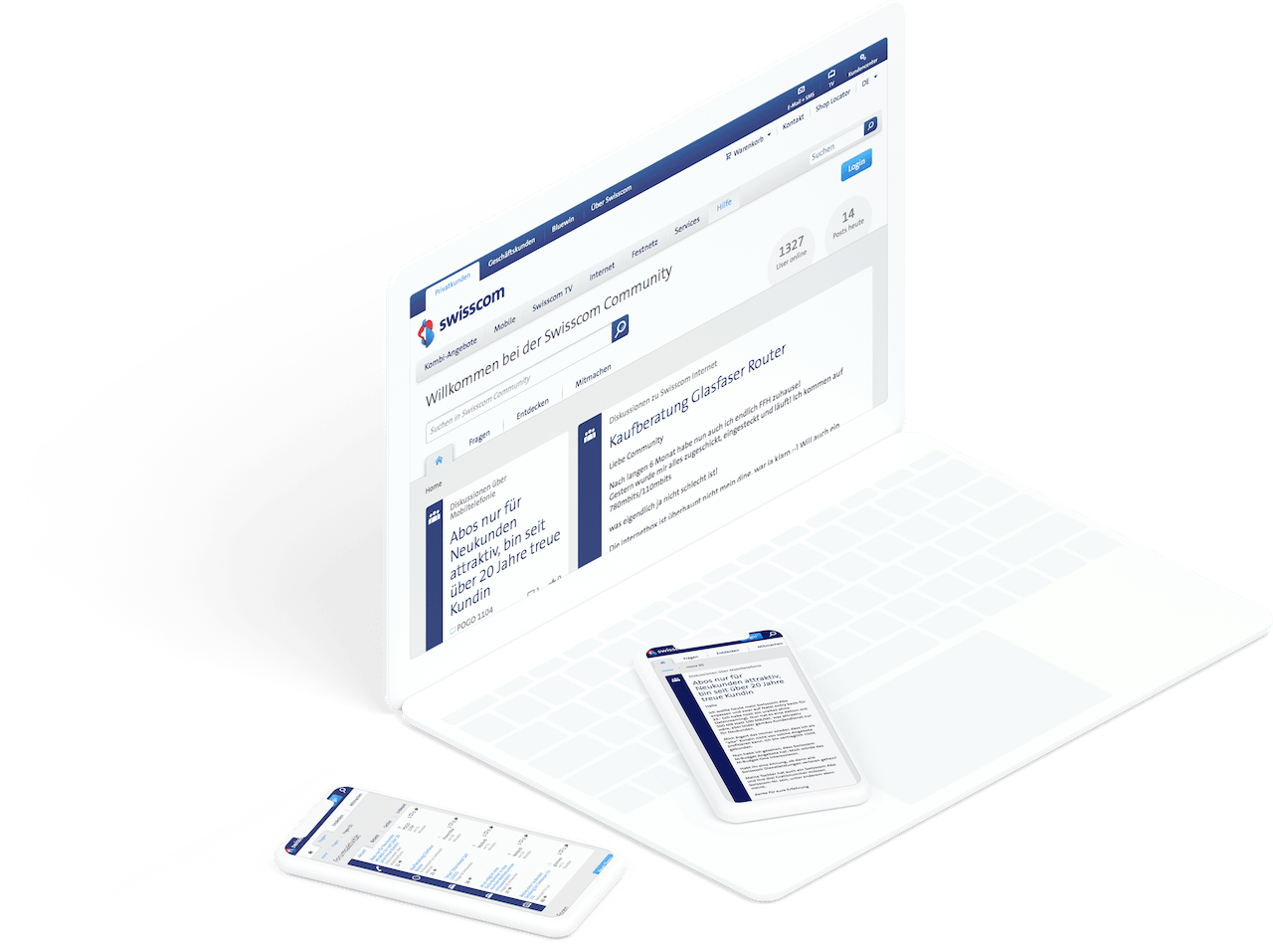 ---
Swisscom Community 2017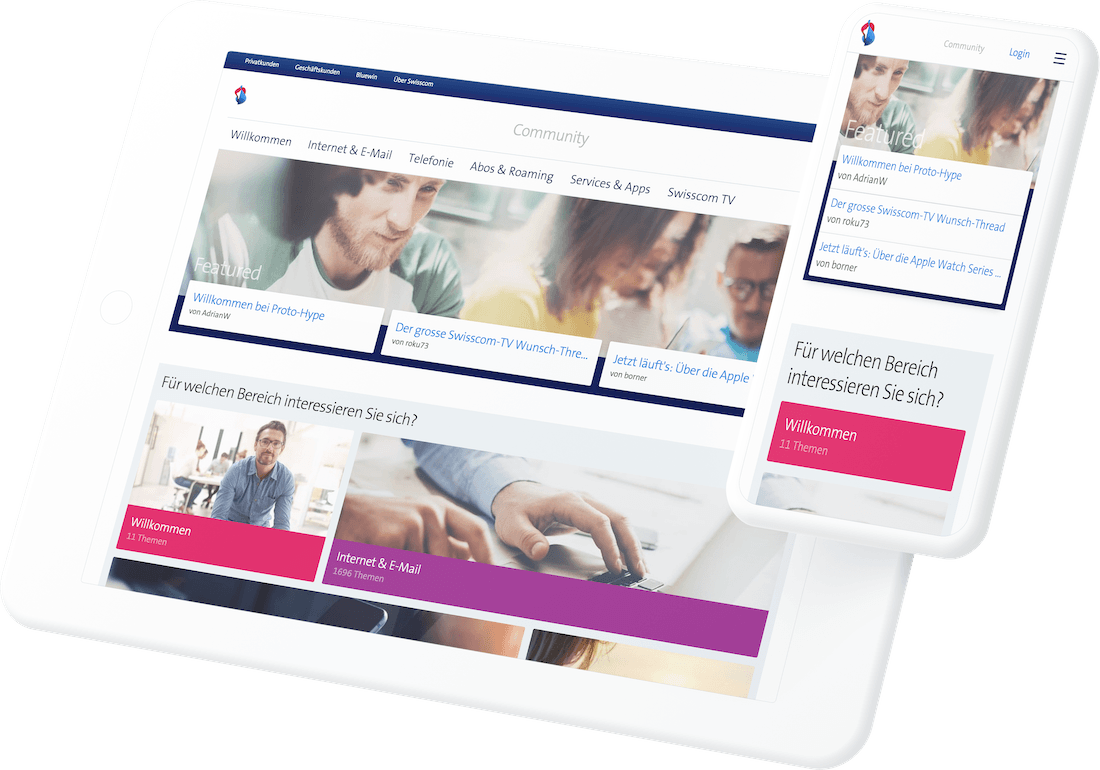 ---
Swisscom Community 2019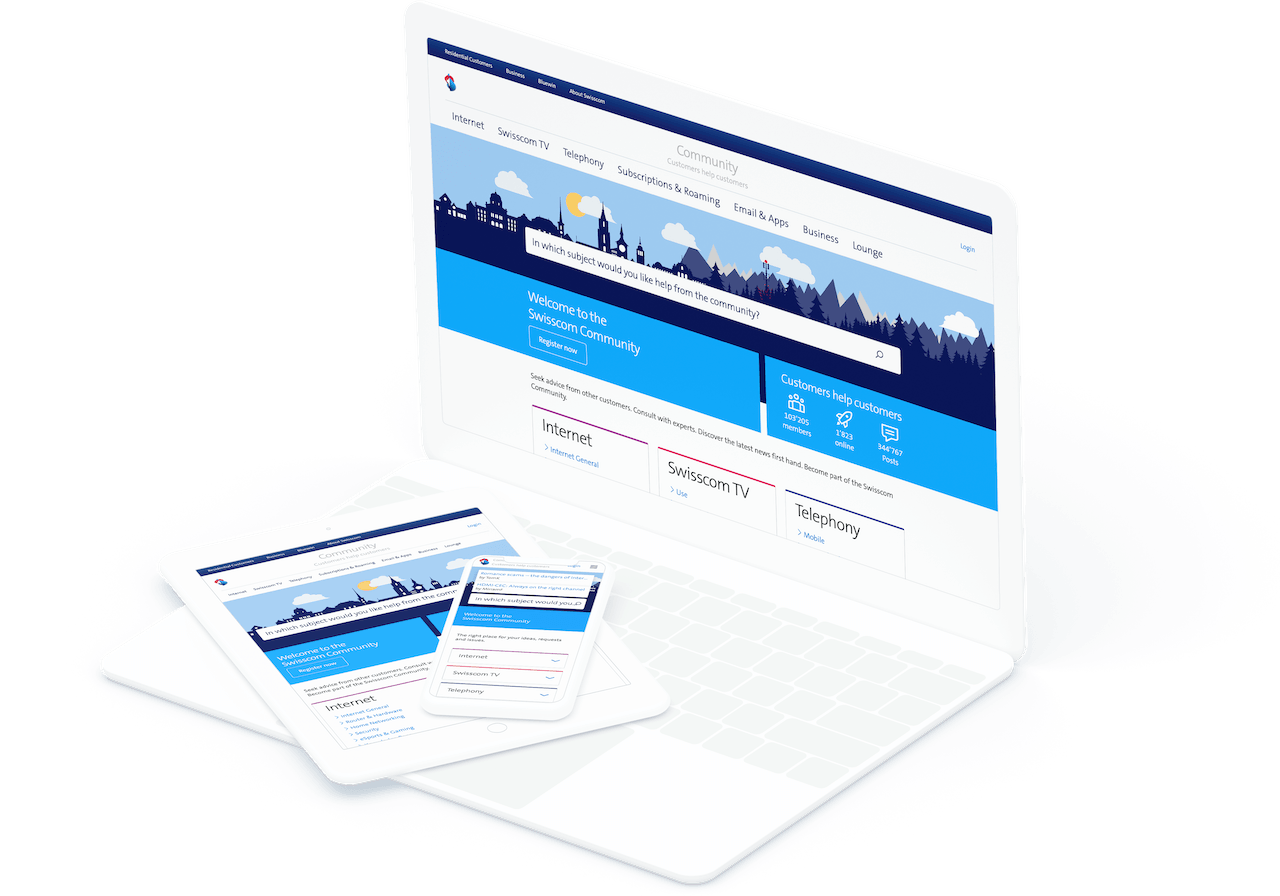 ---
Custom Community Components
We have tailored the Khoros Community to the specific needs of Swisscom with a number of individual customizations.
Some examples: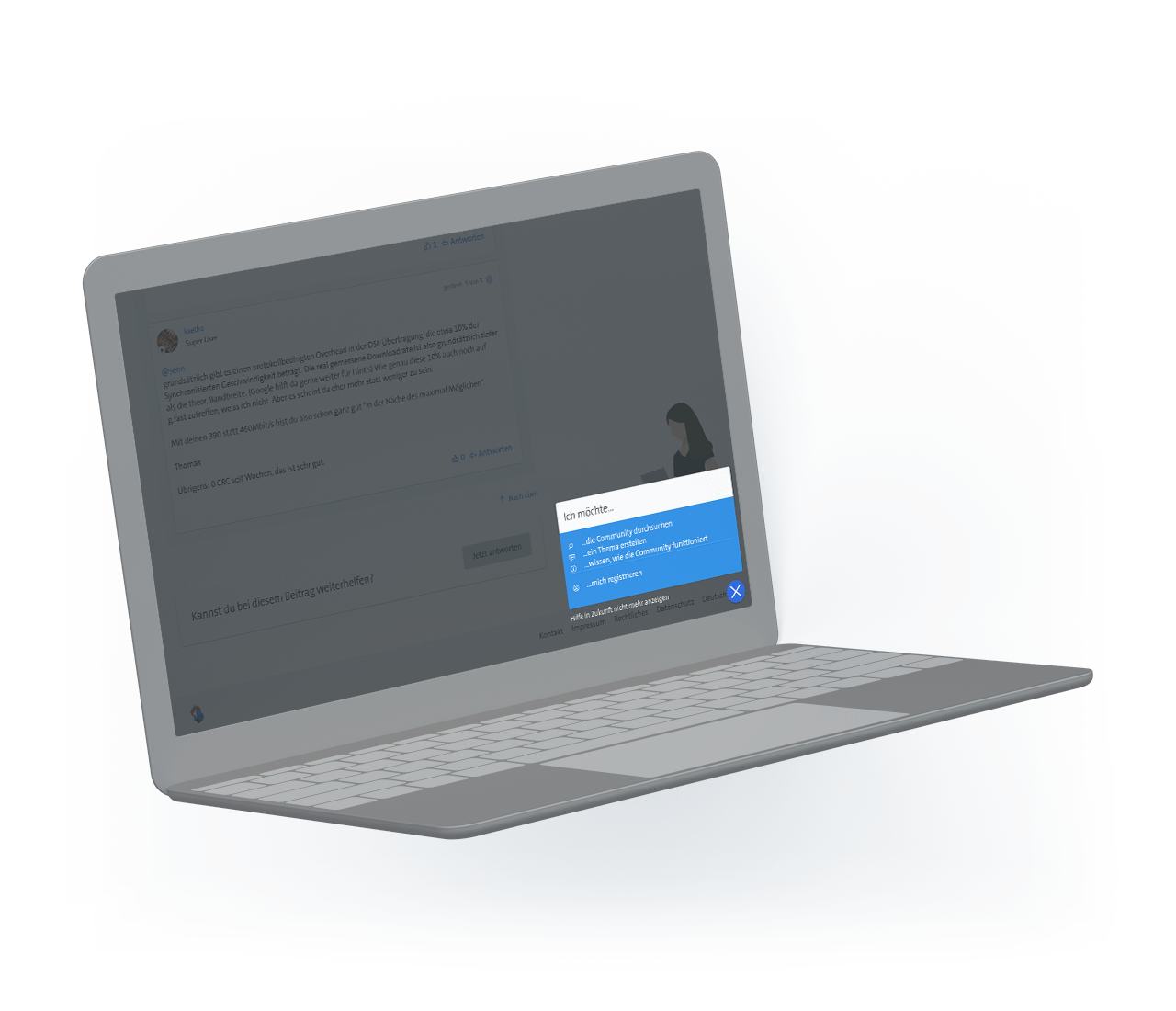 Custom Helper component
This component makes it easier for users to enter the community directly via the topic pages (approx. 80-90%). Users can search, post or learn more about the community.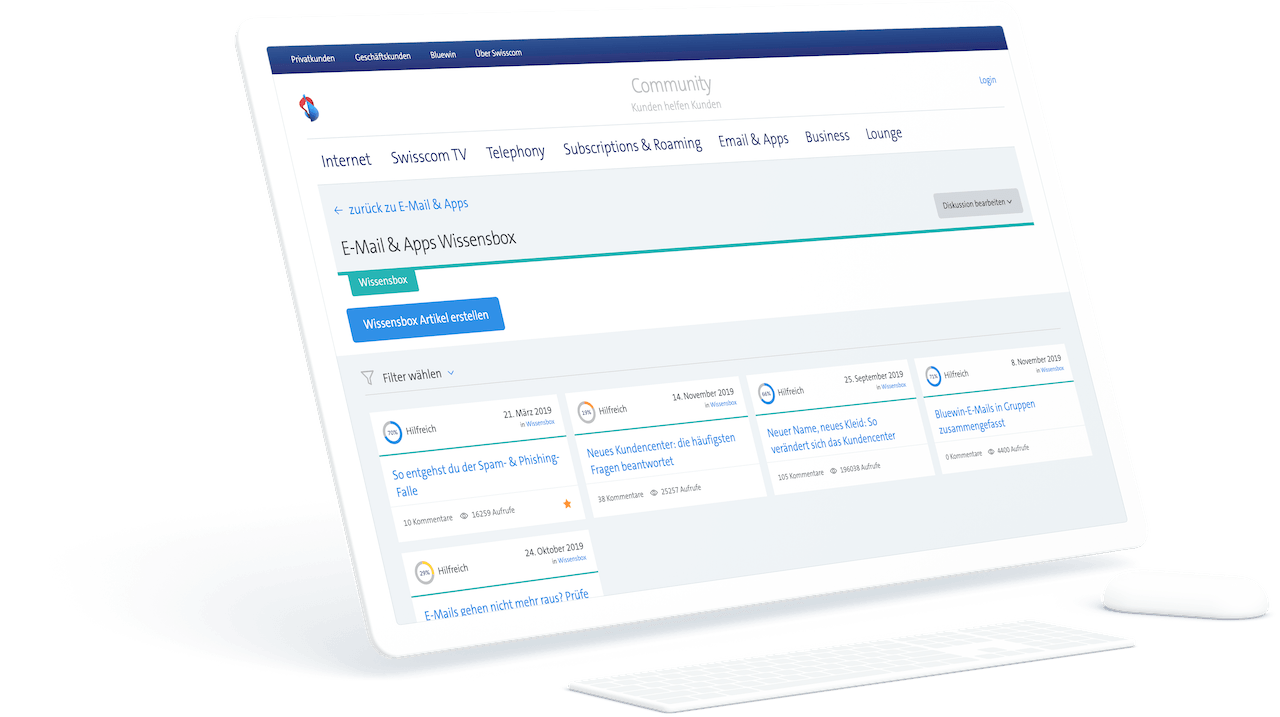 Custom Knowledge Base Presentation
This component allows users to filter articles in the Knowledge Base by labels or other attributes. The "Helpful" rating was clearly displayed.
Integration & Migration
Over time, Swisscom Labs and Nova Label (formerly Drupal) were integrated and migrated into the existing Khoros community. In addition, we assisted the content integration to the Swisscom CMS (Adobe Experience Manager).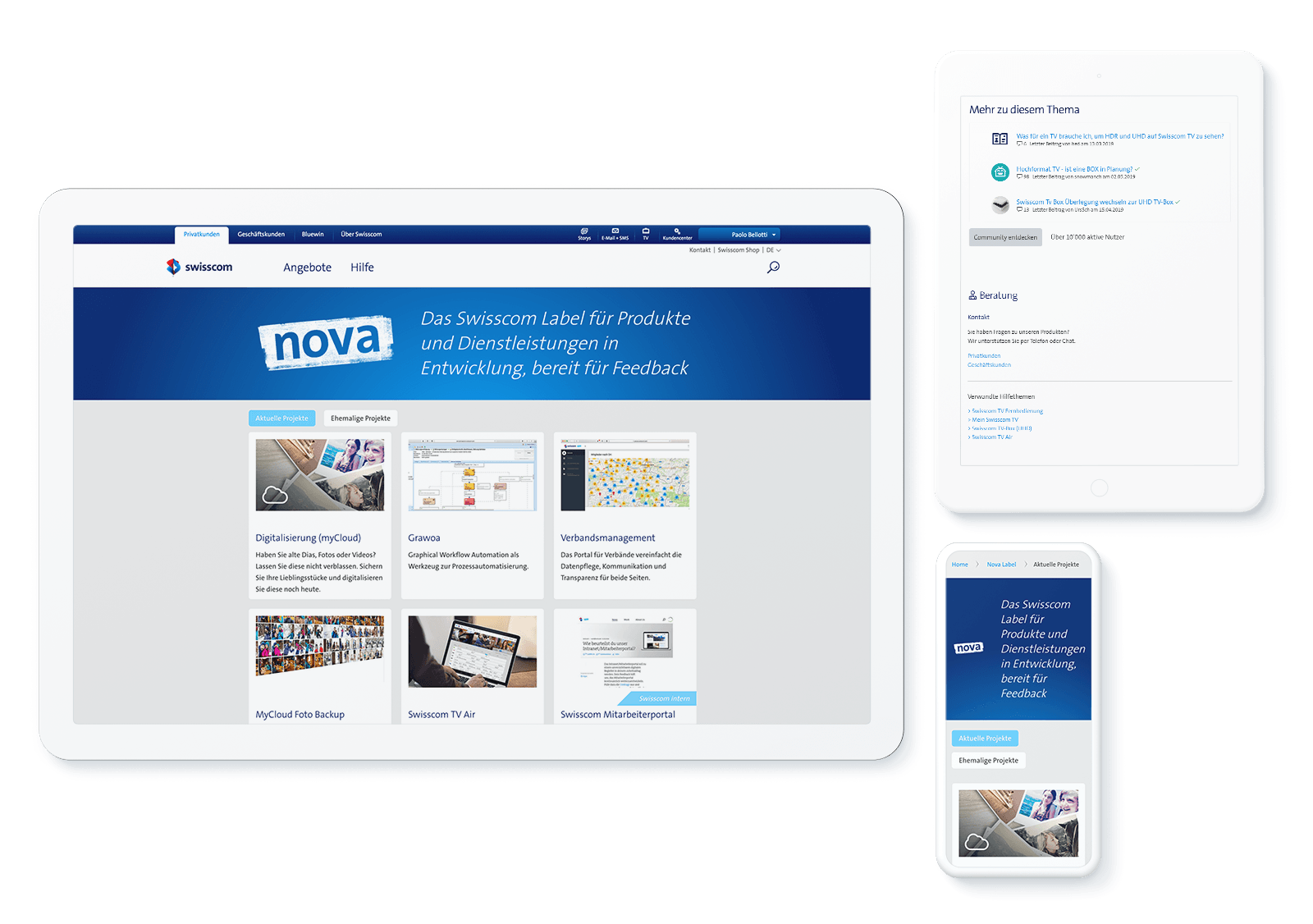 Uncomplicated, agile collaboration coupled with a high level of professional and technological competence – that's how projects with Glowing Blue are not only fun, but also lead to success.
An uncomplicated and quickly established collaboration, combined with a great customer relationship, high quality technical advice and implementation as well as people who think constructively in the project and not just execute it: that's how I got to know and appreciate Glowing Blue and working with them. I am very happy to recommend them to others.