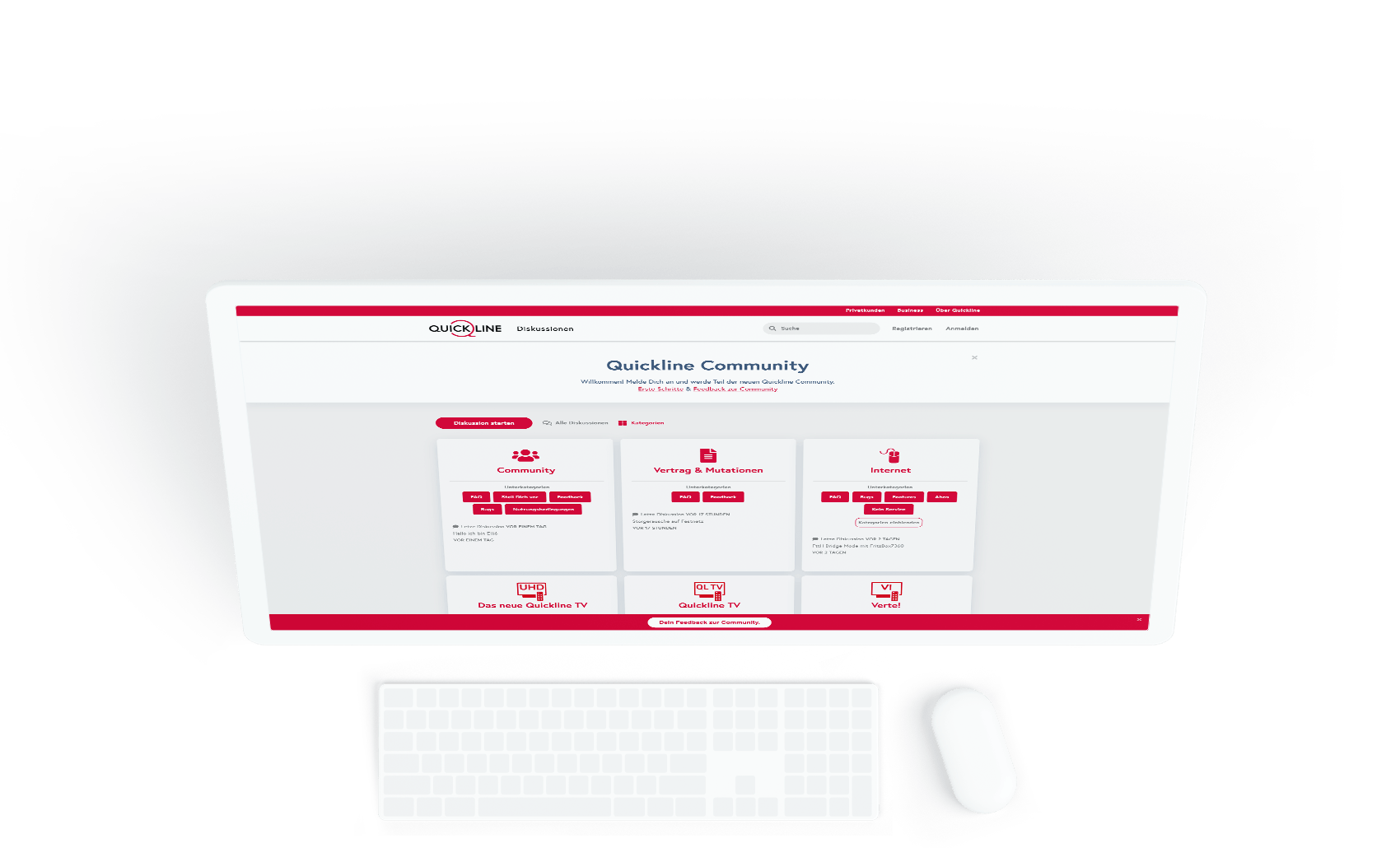 Quickline is one of the leading Swiss providers of entertainment and communication. For their customers, we have developed a new community based on the open-source framework called Flarum. Besides discussions, Quickline has integrated their FAQ's into the community. This makes the community a central help site for Quickline customers.
Focus
Community as central help with

Discussions
FAQ's
Products Blog

Product Beta Testing
Success
High engagement rate
Community as a relevant factor in support and for customer insights
Successful beta tests
Our contribution
Community Strategy & Consulting
We accompany and advise Quickline on community and social media issues from the initial idea to the operational phase.
Technical Community Operations
Glowing Blue takes over the entire technical operation, hosting and further development of the community.
Community Design & Customizations
The Flarum Community was designed according to the Quickline style guides and various custom adjustments were made.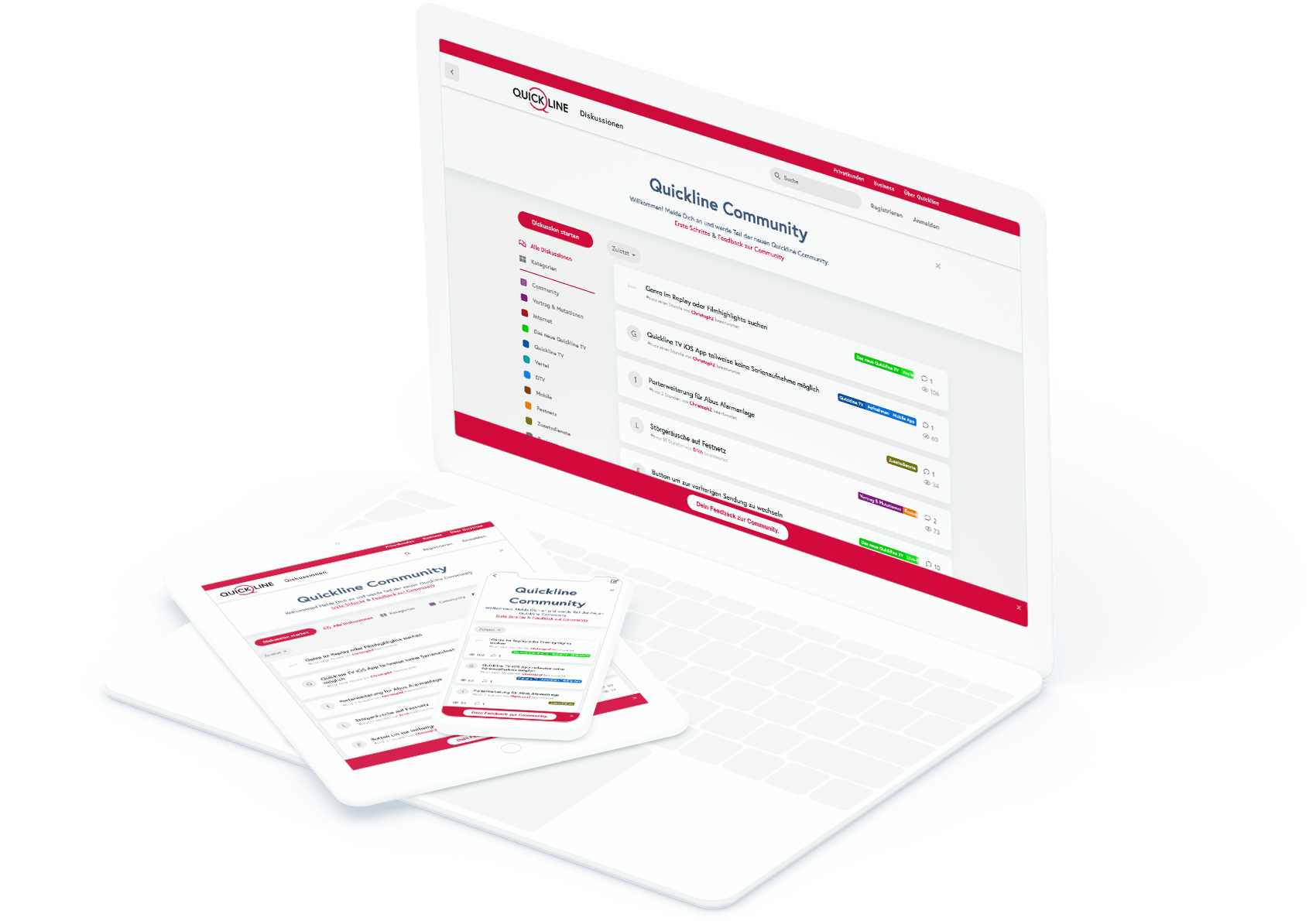 Integration
Quickline has integrated all FAQ's into the community. So the community acts as a central help hub for Quickline customers. At the same time, community content was integrated back into the website.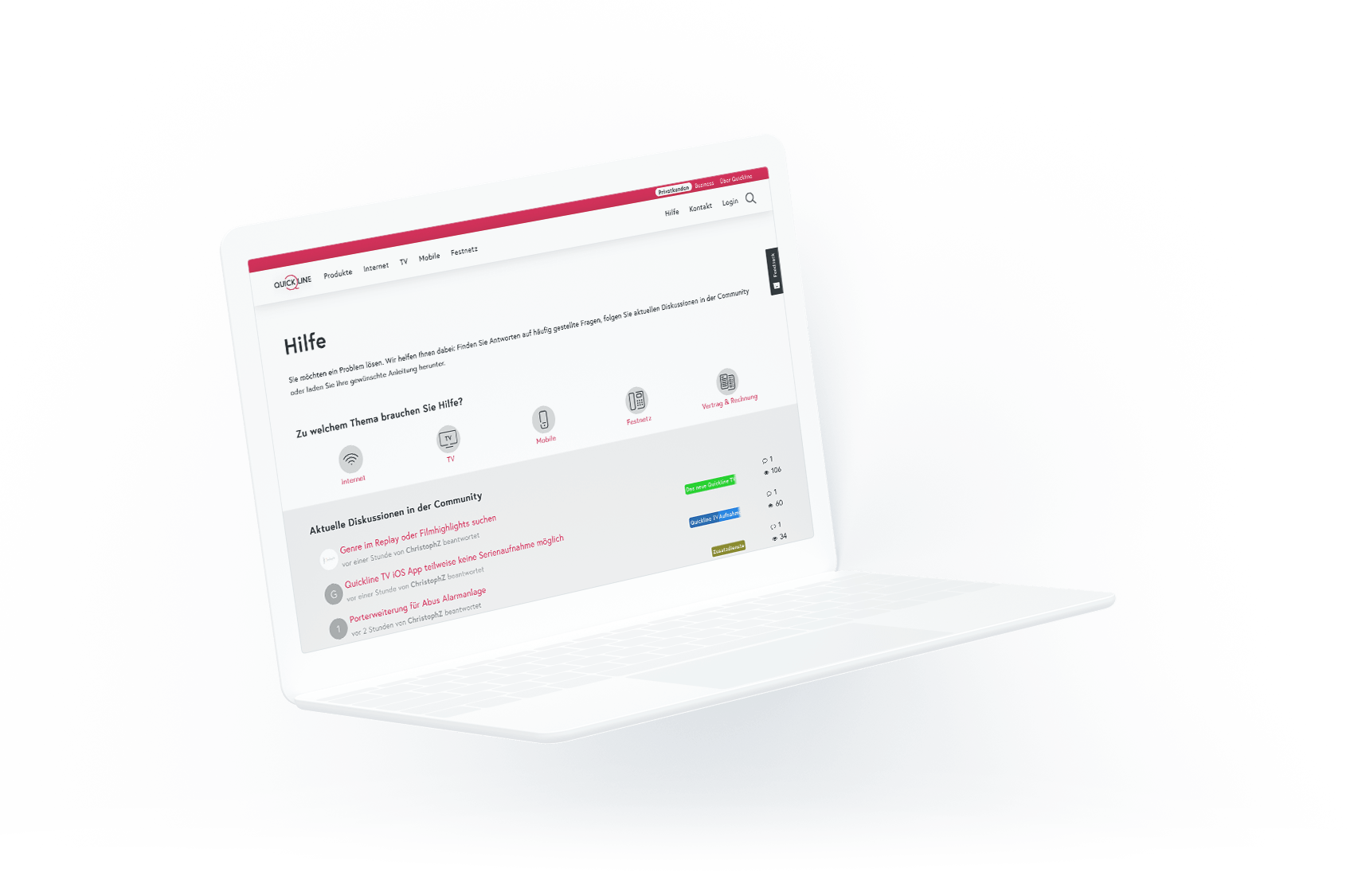 Analysis and reporting
We create customized reports and dashboards. In addition to the usual community KPIs, we also measure the engagement rate and active usage (MAU/WAU/DAU).
Quickline Social Media Consulting & Support
In addition to the community we are happy to advise and support Quickline on various social media topics:
Social media strategy
Social Media Tool Evaluation and Setup (Hootsuite)
Facebook Ads Management
Support in dialogue
Social Media Analytics & Dashboard
Social Media Guidelines
Channel optimizations e.g. YouTube
You can find more about our social media offer here.