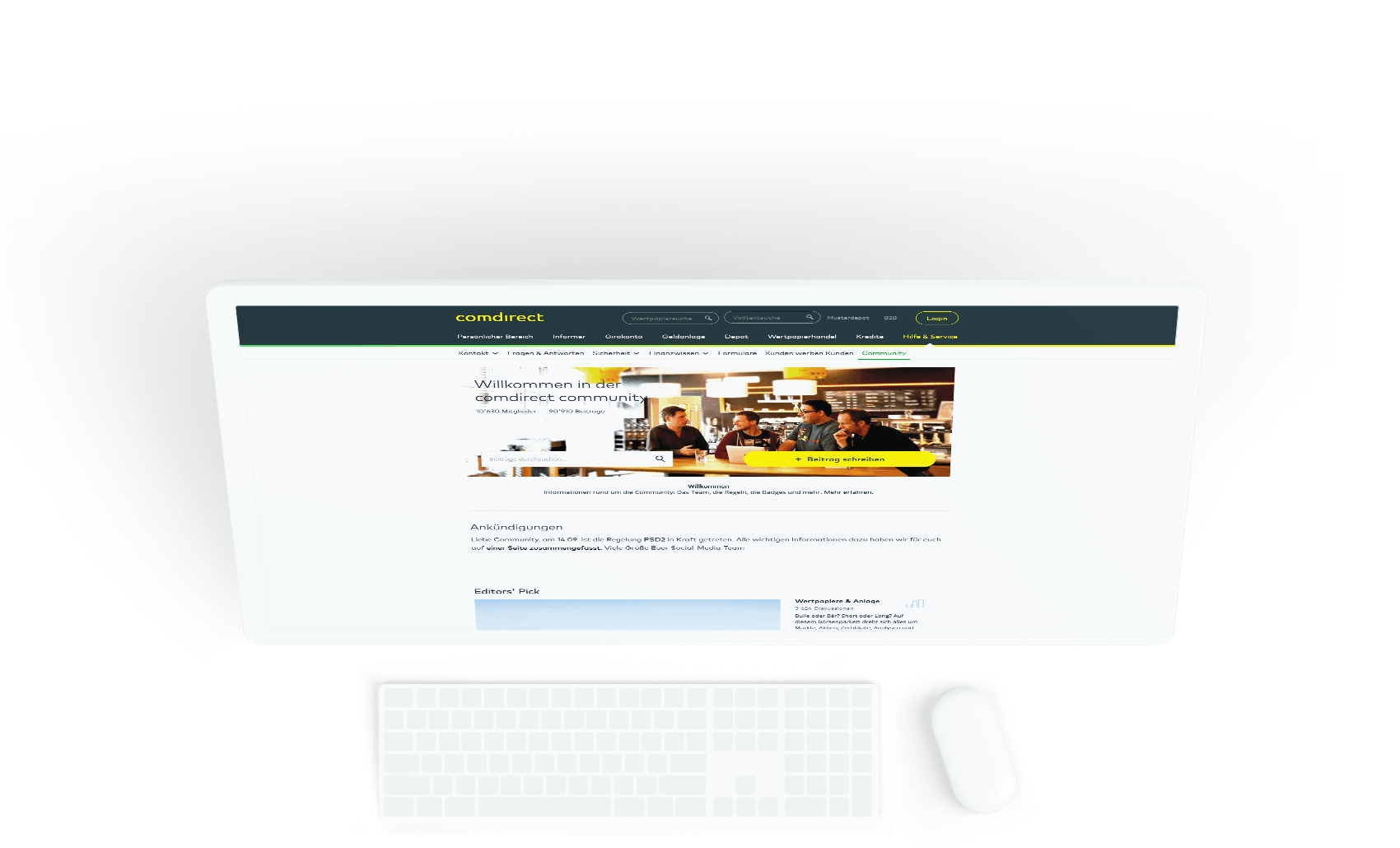 For the 9th time Comdirect is presenting the annual Finance Blog Award for the best German-language financial blog. In addition to the jury, there is an audience vote. Comdirect also runs the blog "Bank neu Denken" (rethinking the bank), in which Comdirect financial experts and various guest authors create content on relevant financial topics.
Focus
Annual award with

Application phase
Public voting
Award

Rethinking the Bank Blog
Success
Over 80 applicants (2018) and xy (2019)
Broad press coverage around the award
Our contribution
Finance Blog Award und Rethinking the Bank Blog Design & Customization
We designed the Finance Blog Award as well as the "Bank neu Denken" blog and customized them to the specific needs of the Finance Blog Award. In addition to the application form with automated mail dispatch, we integrated a smart voting tool into the Khoros community.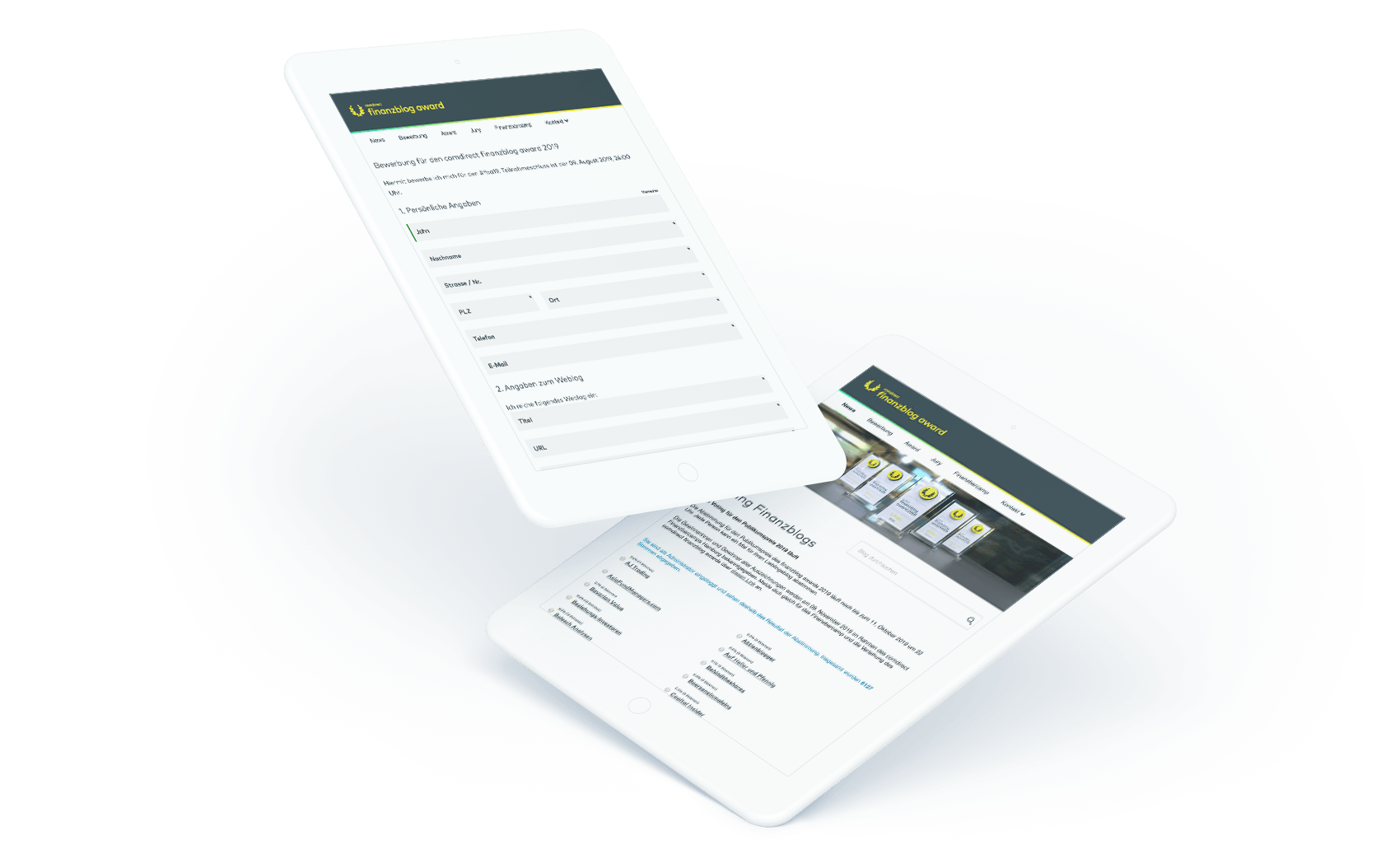 Glowing Blue combines a very high level of know-how and professionalism with an extremely pleasant and courteous customer contact. What I particularly like is the high level of identification with the actual project. In this way, Glowing Blue changes from a service provider to a partner who not only processes orders, but also seeks the best solution for the customer. I hardly know any other service provider with such high quality!