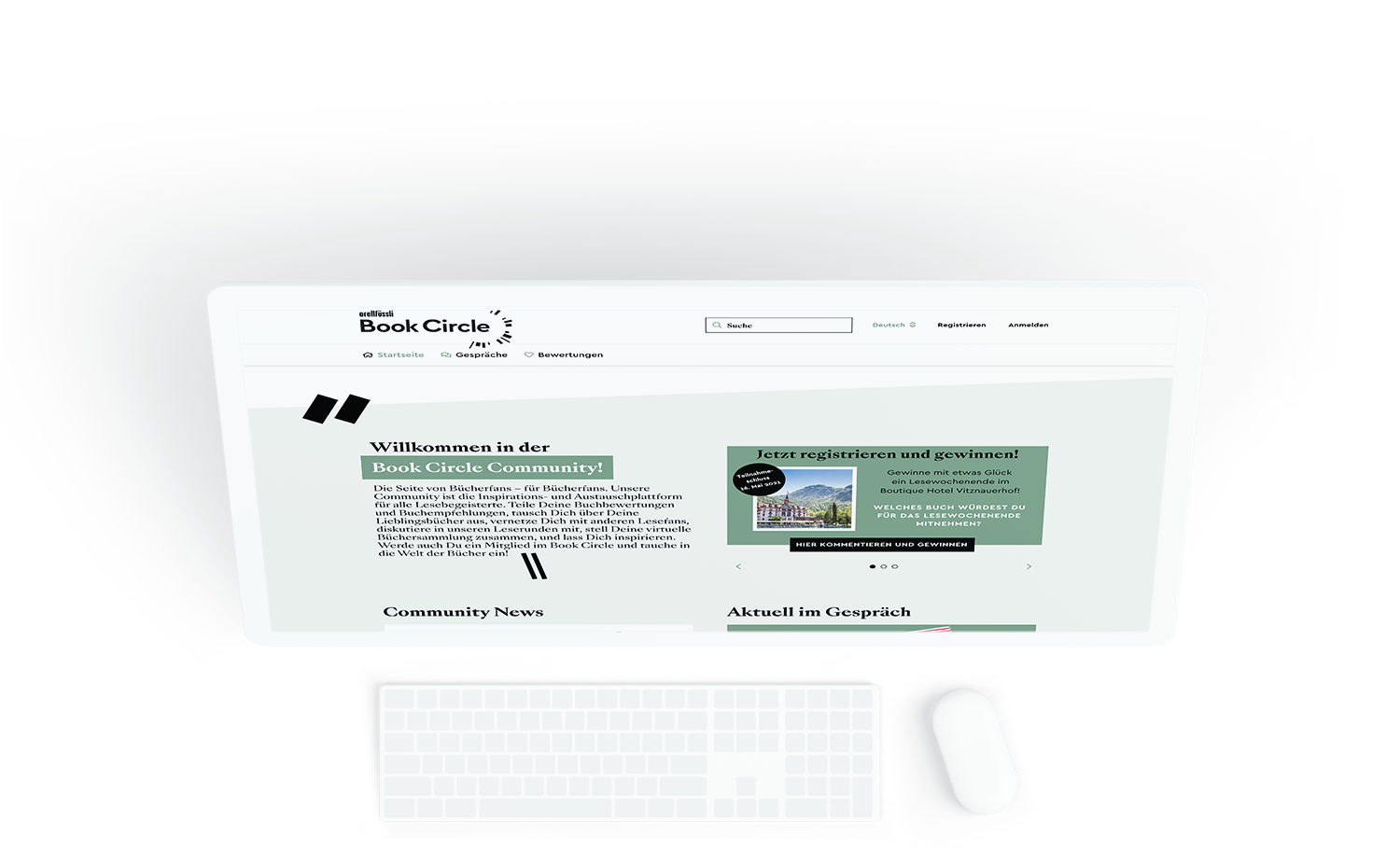 The reading community of Switzerland. The community based on Flarum is THE Swiss inspiration and exchange platform when it comes to reading. With over 10,000 registered users, an engagement rate of 30% and more than 15,000 reviews, the community is a complete success.
The Project
Platform evaluation
Before the start of the project, different platforms were evaluated based on Orell Füssli's requirements. Orell Füssli chose Flarum because of its great flexibility and the good OOB experience.
MVC launch & Beta launch
The community was launched as an MVC (Minimal Viable Community) with basic functionalities. The MVP was tested by the first users during a five-month beta phase and optimized based on the feedback.
Redesign & rebranding: Bookcircle
After the beta phase a rebranding with community participation was realized.
Community activation & engagement
Orell Füssli continuously activates the community with reader rounds, a community newsletter, a book table in the branches and many other measures.
Highlights & Features
Completely customized frontend
A completely customized, fresh look and feel.
Custom features & integrations
A number of our own custom features such as the bookshelf, reviews or even ISBN integration.
SSO integration
Possibility to log in with the Orell Füssli login and/or the community login.