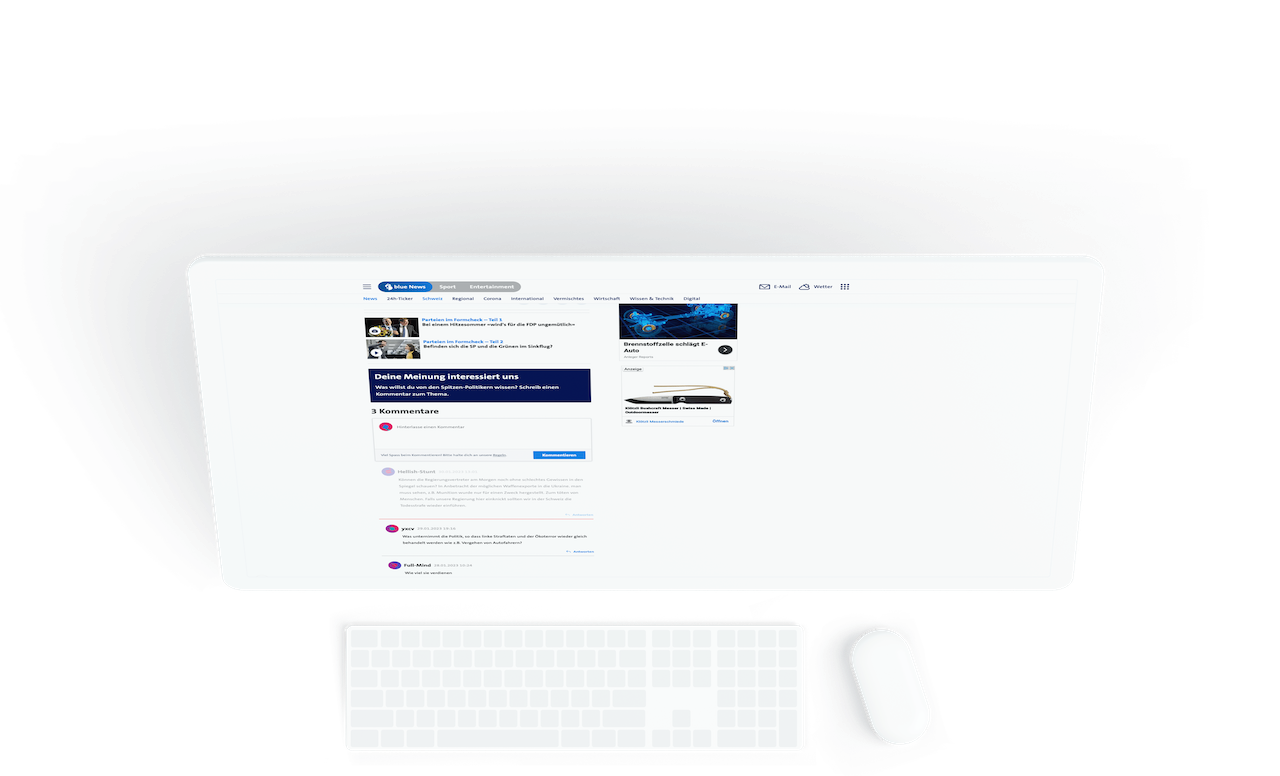 Bluewin.ch is the fifth-largest news portal in Switzerland. In order to provide your readers with even more interaction possibilities and to increase engagement, a comment function based on Flarum was developed, which is integrated into the Swisscom login and into the frontend (Livingdocs).
---
The Project
MVC Launch
The community was launched as MVC (Minimal Viable Community) with basic functionalities and activated step by step for individual articles on Bluewin.ch.
Integration on Bluewin.ch
The community is seamlessly embedded on Bluewin.ch and can be activated for individual articles. Authors can determine how long the comment function should be active per article.
Highlights & Features
Seamless headless integration
The comment function is seamlessly integrated into the website. Content is indexed and can therefore be found by search engines.
Swisscom Login Integration
Users can log in with their existing Swisscom login for the comment function.
Automatic username & avatar
After login, an automatic username and avatar image is created, and the user can interact directly.
Auto-publishing & pre-moderation
Authors can set a start and end date for activating or deactivating of the commenting functionality and comments are pre-moderated, i.e. are released by moderators.